Large Format
Fabric Printing.
Dependant of where in the world you encounter it, whether it's described as tension fabrics, Silicone Edge Graphics (SEG), large format textile edged banners, lightbox graphics, soft graphics… even fabrics in a box.
Print on textiles with a silicone bead sewn to its edges which fits under tension into a frame, has taken the display world by storm. No longer do graphics have to be rigid, heavy, transportable on pallets and difficult to change by specialist fitters. It folds into a jiffy bag, is easily transportable and simple for anyone to fit — and because Colorful have invested in the worlds fastest, most accurate machinery to produce these graphics, employed specialist staff members in all areas and set the production facility up to be as lean as is possible — the result is simple…
Finest quality, fastest turnrounds at the lowest possible price.
We are the trade printer of choice as our print will fit in your existing frames. Our dedicated printing facility in Porto offers an overnight/next morning delivery service to ensure we have the fastest turnaround times on the market.
Dedicated sales and production team in the UK is always on hand. (All invoicing done in GBP Sterling).
Always a Perfect Fit
Our Zund G3 3XL-3200 Computerised cutting machine and experienced sewing team result in a perfectly finished banner that will always fit your frame. That is our guarantee.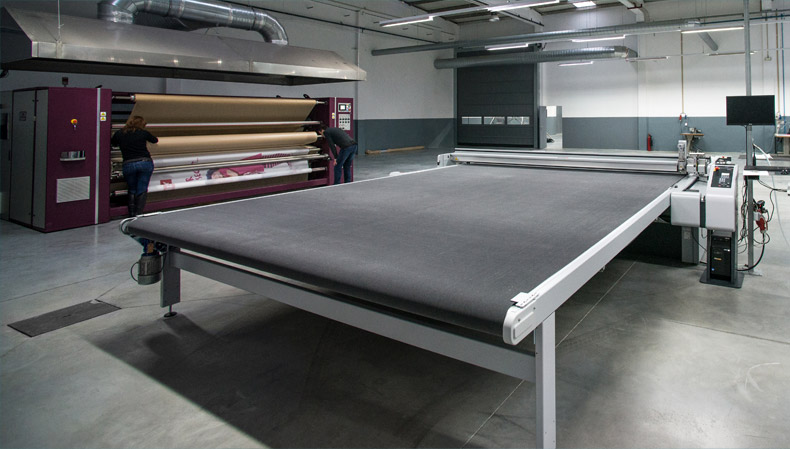 With Capacity To Produce Over
3 million m2/Year.
Equipment list:

Full Mac pre press suite
Reggiani Renoir PLUS 340 /16/16 Water based UV direct dye sublimation press
700m2 per hour
We have the ability if required to print up to 3200mm wide (max length is unlimited but in reality image file size is the limiting factor. Assume 30 metres max per image)
We use and recommend quality fabrics from Georg + Otto Friedrich GmbH, PONGS
For front lit non-illuminated: Decotex FR (Fire retardant) 220gsm Max print width 3150mm
For back lit – illuminated: PONGS MAMBO (Fire retardant) 170gsm Max print width 2950mm
Monti Antonio 902-3600 Calendering machine
Zund G3 3XL –3200 computerised cutting machine
Automatic finishing facilities
Serviced by an experienced
& knowledgeable team.
The UK market has shown a recent and rapid rise in sales. To assist in this growth and to offer an enhanced service to its customers an office in the UK has recently opened.
COLORFUL UK now coordinates production for the UK and Irish retail, architectural and textile printing markets.
UK Price Policy
Our aggressive pricing is not based on recklessness… It is the result of the investment behind the COLORFUL "Idea". No compromise on substrates or quality has been made. The factories vision is always to use and adopt the leanest and most efficient methods to produce its end results. We can with all certainty offer "the best quality for the lowest possible price". Please consider asking us to quote on your existing or future print and frame systems.
We welcome and would be delighted for you to visit our production facility and the beautiful city of Porto to witness the 'idea' for yourself.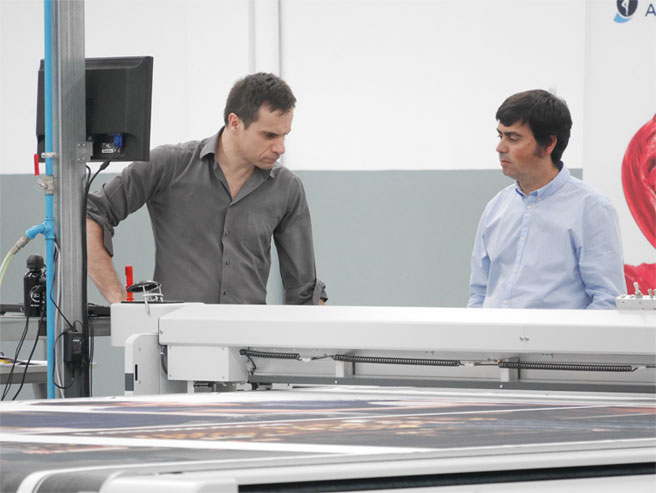 Materials
Non-Illuminated Wall Mounted Frames

Georg + Otto Friedrich Decotex 220gsm FR (Fire Retardent)

Non-Illuminated Freestanding Frames & Window Graphics

Georg + Otto Friedrich Blockout 320gsm FR (Fire Retardent)

Outdoor sporting event banners/Flags

Georg + Otto Friedrich Flag 140gsm FR (Fire Retardent)

Illuminated
Lightboxes

PONGS MAMBO 170gsm FR (Fire Retardent)

Hanging
Banner

Georg + Otto Friedrich Flag 140gsm FR (Fire Retardent)

Watch video